Address in Georgian: Language and Society through History
Welcome to the online lecture with Prof. Zaal Kikvidze, Arn. Chikobava Institute of Linguistics and Tbilisi State University: Address in Georgian: Language and Society through History.
When: Friday September 24, 3–5 pm (Swedish time)
Where: Zoom lecture, for late sign up, contact caucasus.studies@mau.se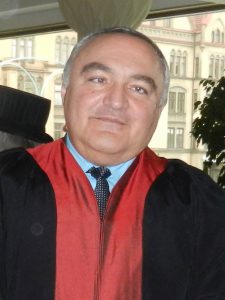 The lectutre is a discussion of address behavior in Georgian with special reference to a Georgian equivalent of Ladies and Gentlemen (kalbat'on.eb.o da bat'on.eb.o), focusing its etymology, development, usage, and meaning, and its socio-cultural implications, since ancient times till our days.
Brief bio
Prof. Dr. Zaal Kikvidze is Senior Research Fellow at Arnold Chikobava Institute of Linguistics, Tbilisi State University. His research interests include South Caucasian languages, Sociolinguistics, Language and Gender Studies, History of Linguistics, Lexicography, Corpus Linguistics.
In different periods Dr. Zaal Kikvidze has been a visiting researcher and lecturer at Malmö University with support from Erasmus Mundus and Linneaus Palme Programmes.