The sad news has reached us that our dear colleague Ib Faurby, a prominent Danish political analyst and friend of Caucasus Studies has passed away in Copenhagen on February 20. 
Ib Faurby was a lecturer at the Department of Political Science, Aarhus University, he was head of the secretariat at the Security and Disarmament Policy Committee, head of the Defense Academy's Institute for Military History. In 1982-97 Ib Faurby was an editorial writer at the Danish daily newspaper Politiken. In the period 1999-2003, he was chairman of the Danish Association for Research on the Caucasus. Ib Faurby wrote a large number of articles, book chapters and books on the conflicts in the Caucasus, on security policy topics and on Danish and Russian foreign policy.
We have lost an excellent specialist and an irreplaceable source of knowledge about developments in post-Soviet Russia and the Caucasus.
Märta-Lisa Magnusson and Karina Vamling, Caucasus Studies, Malmö University
Ib Faurby's latest contribution to Caucasus Studies was the article "The disintegration of an Empire in a perspective from below" in the anthology published in 2021: We witnessed the break-up – Six researchers on the final years of the USSR seen from the Caucasus.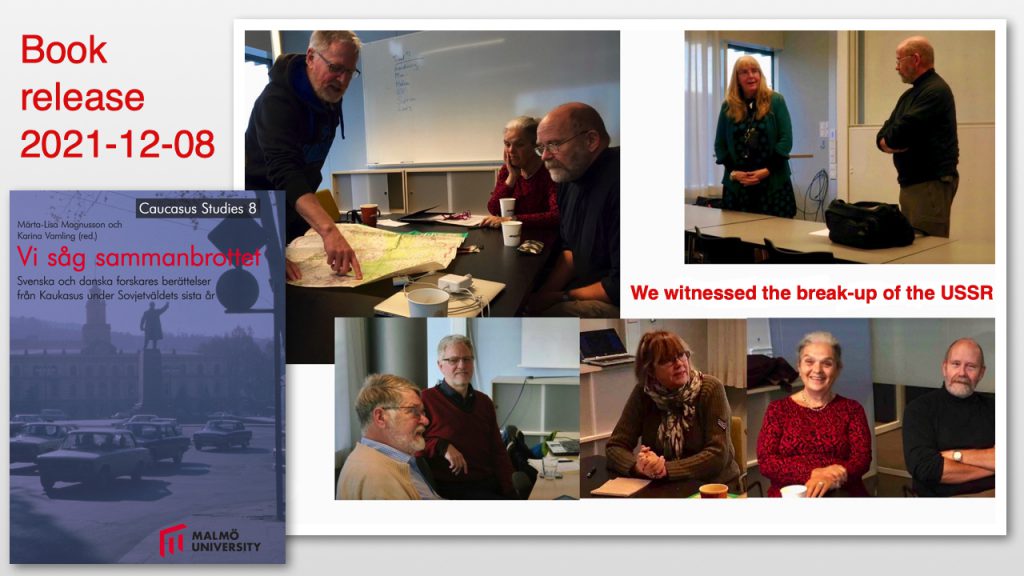 Ib Faurby with Swedish and Danish colleagues at Malmö University